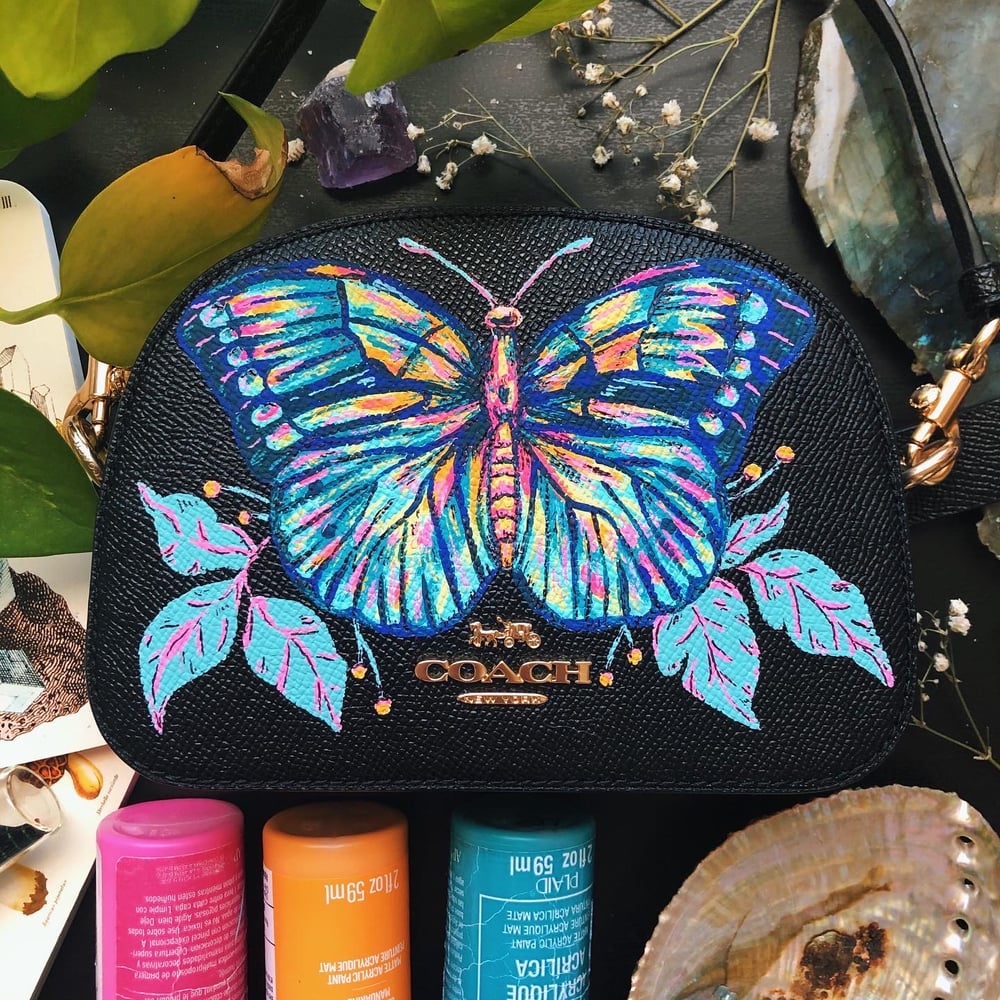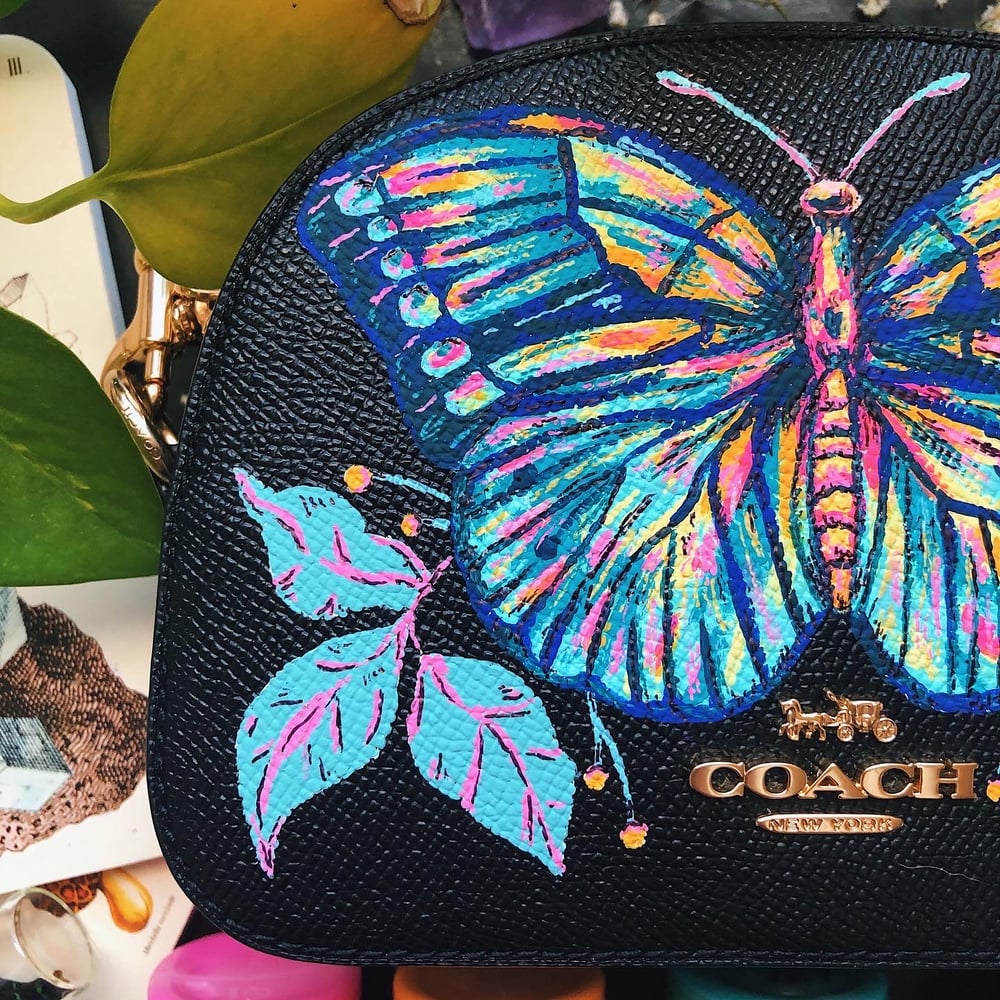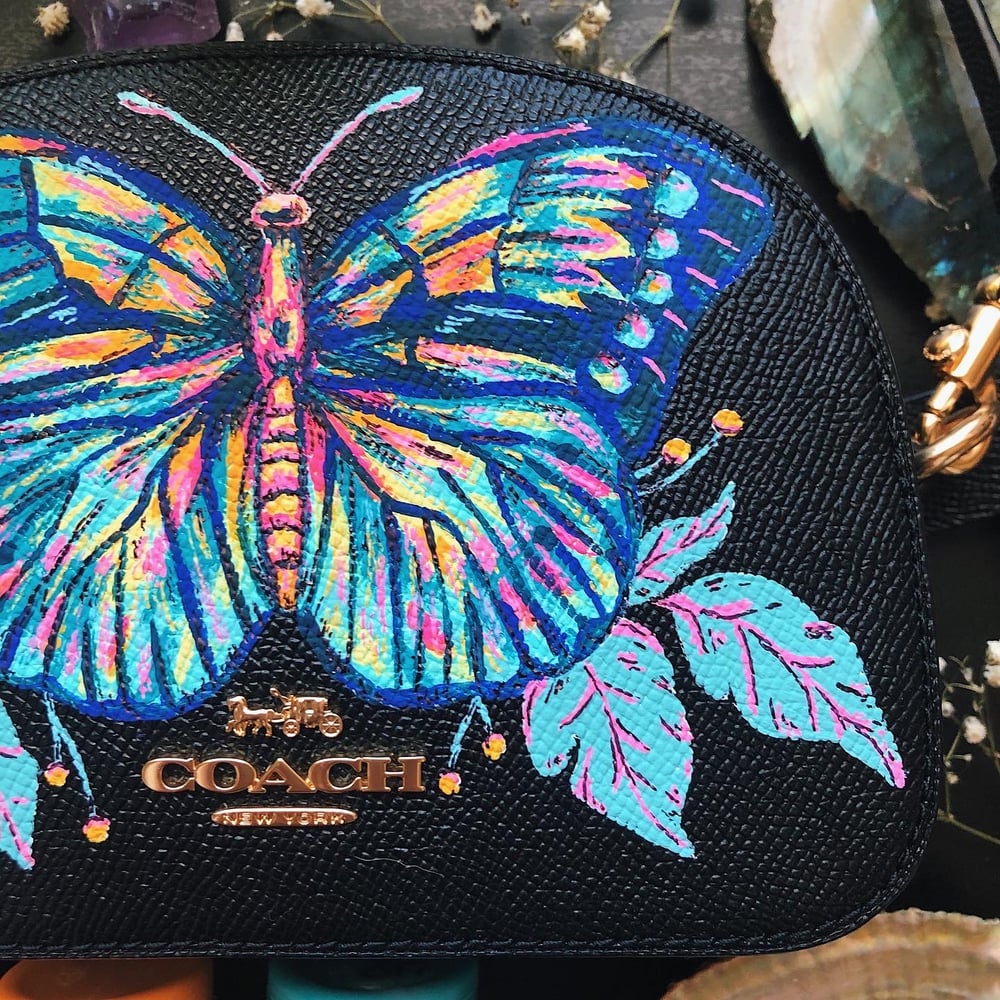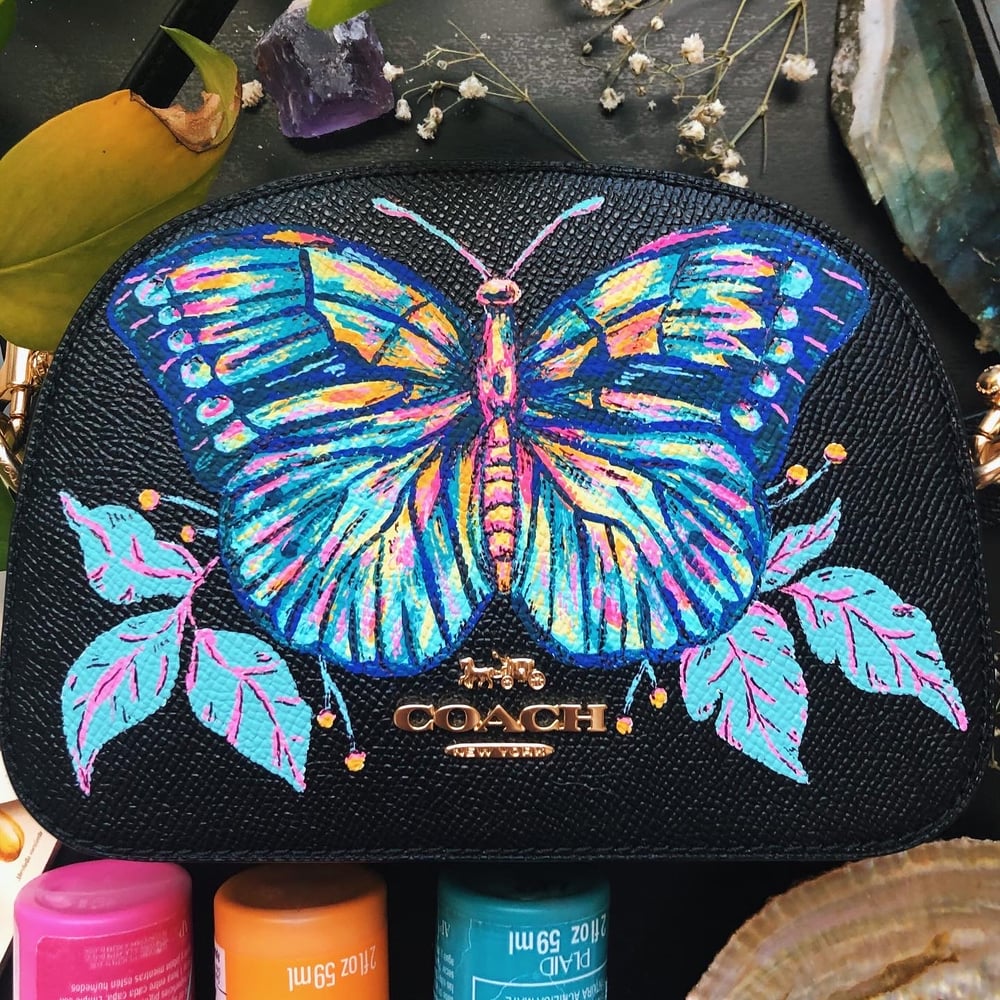 Available Sunday February 20th at 3:33 pm central
Hand-painted Coach purse. This bag is brand new and in perfect condition. Art is varnished to ensure durability.
The shoulder strap is adjustable up to cross-body length. The main compartment zips closed on top, and there is a small cash pocket on the back.
Dimensions are about 6.5x5x3 inches.
It can hold most phones, including an iPhone X.