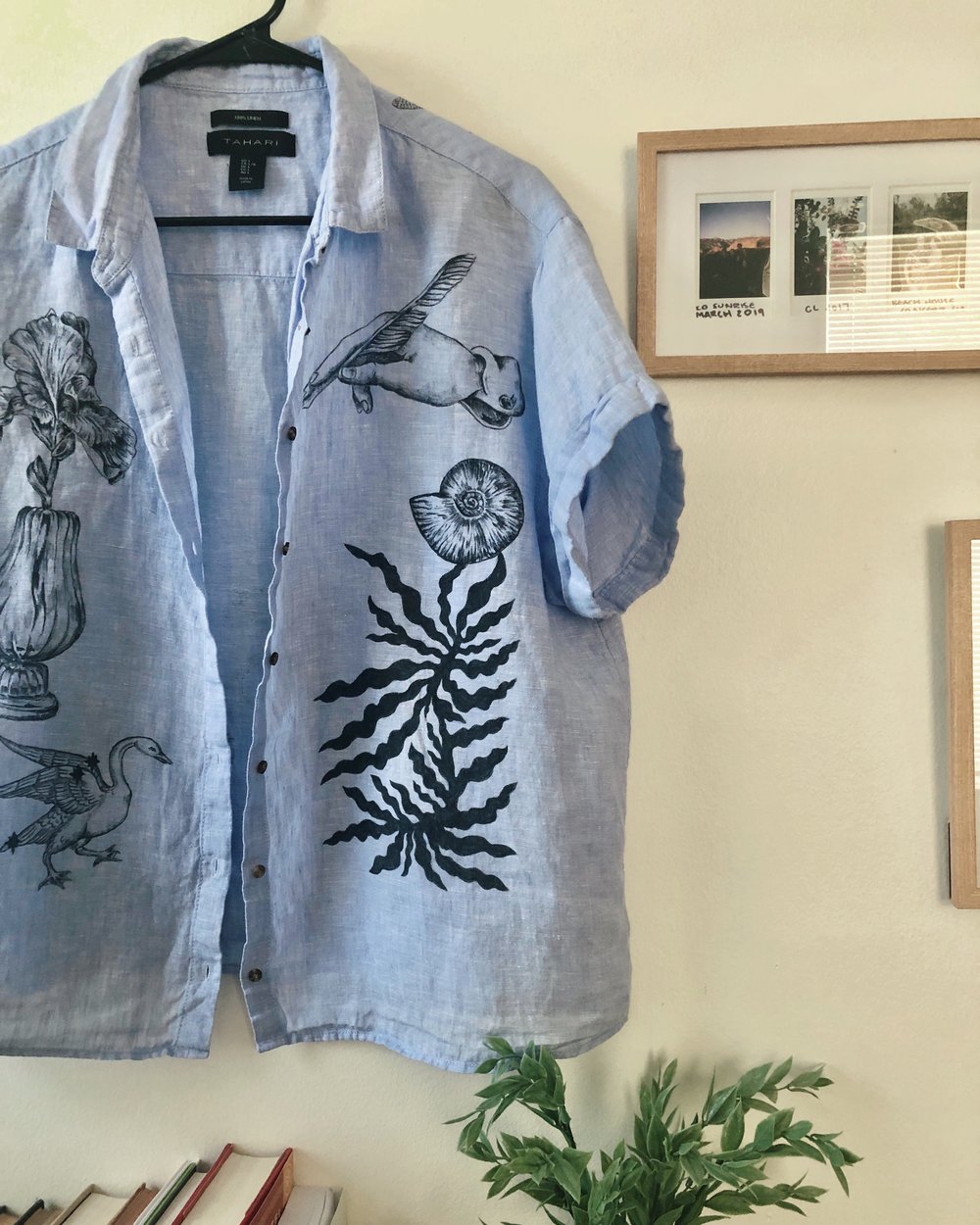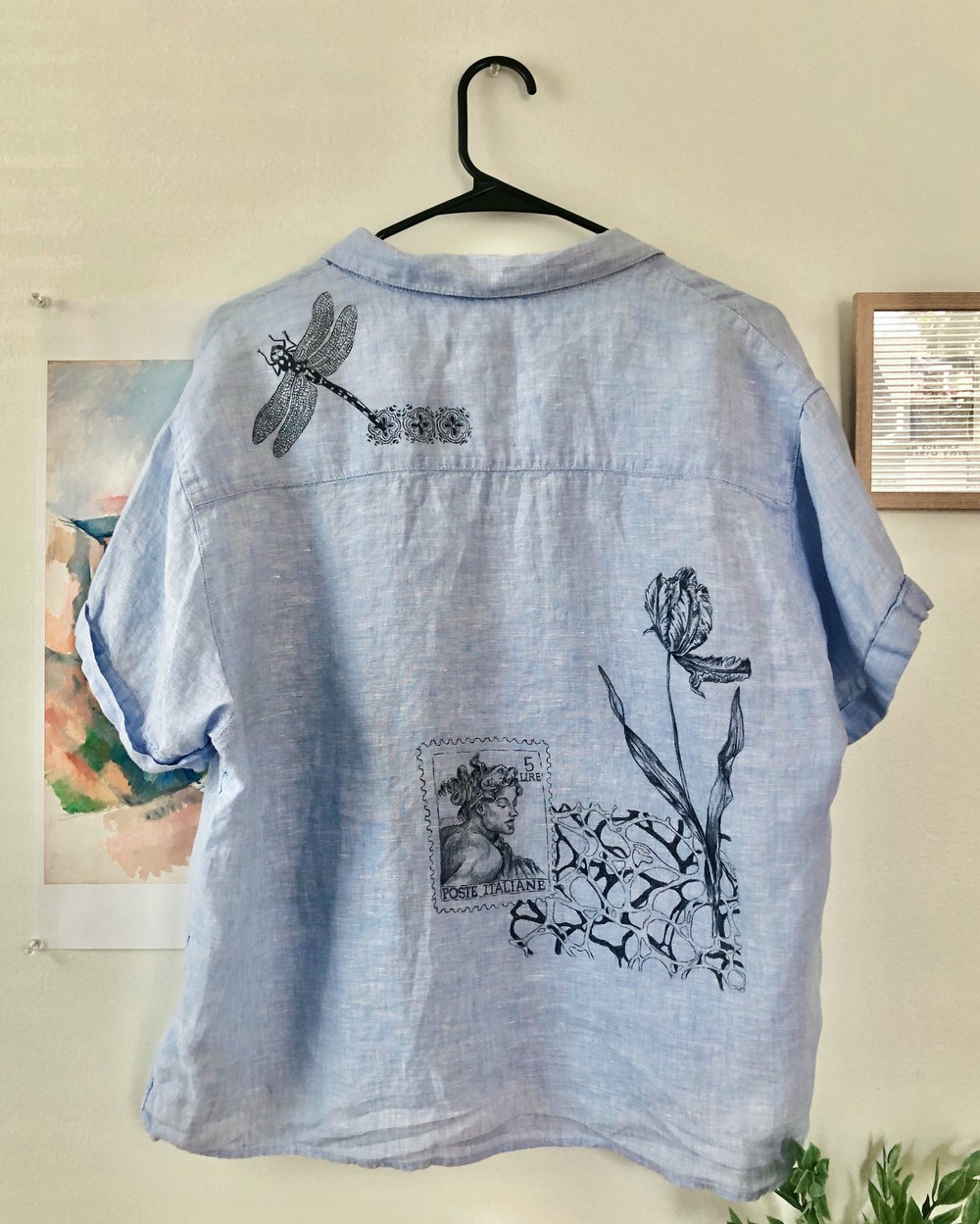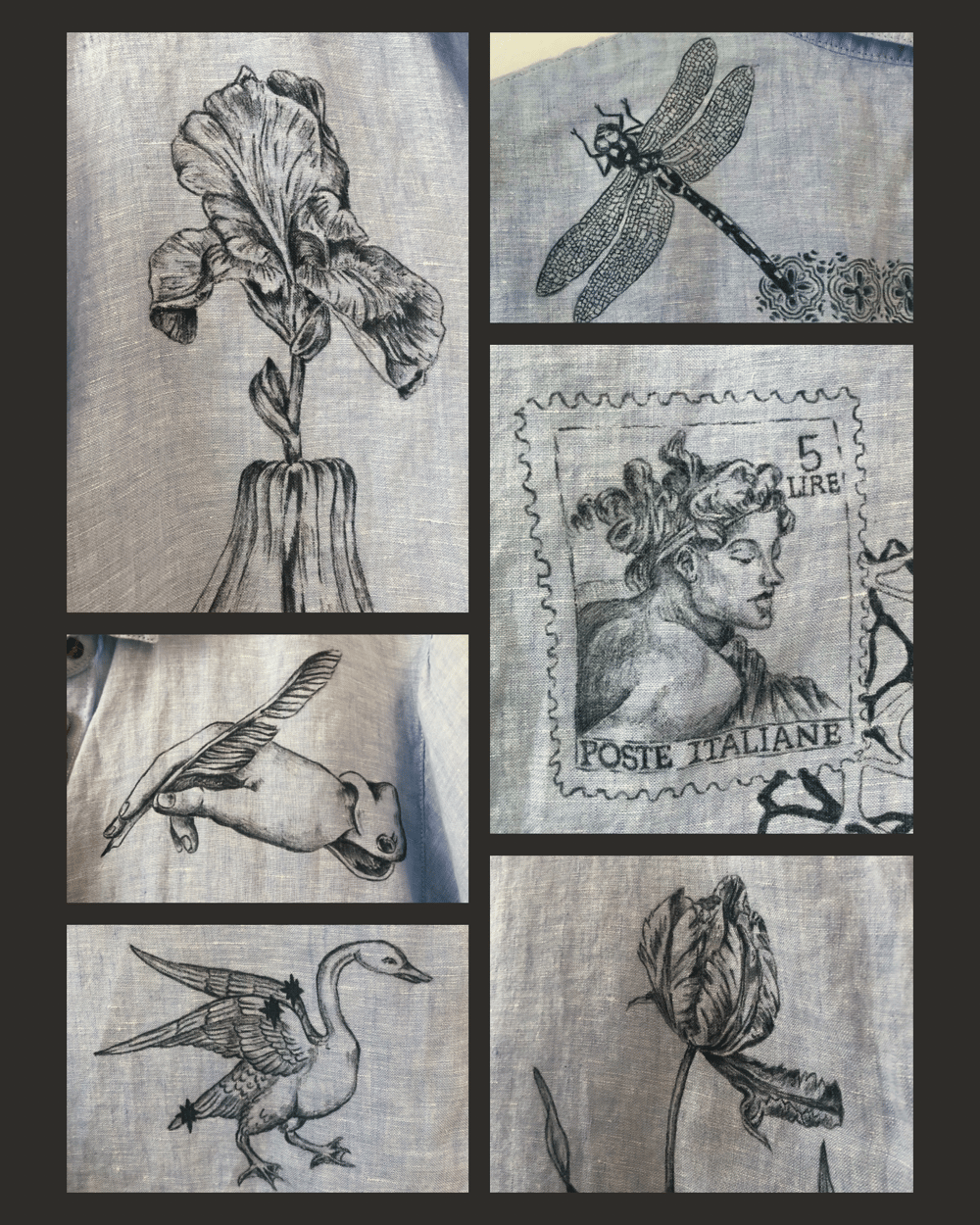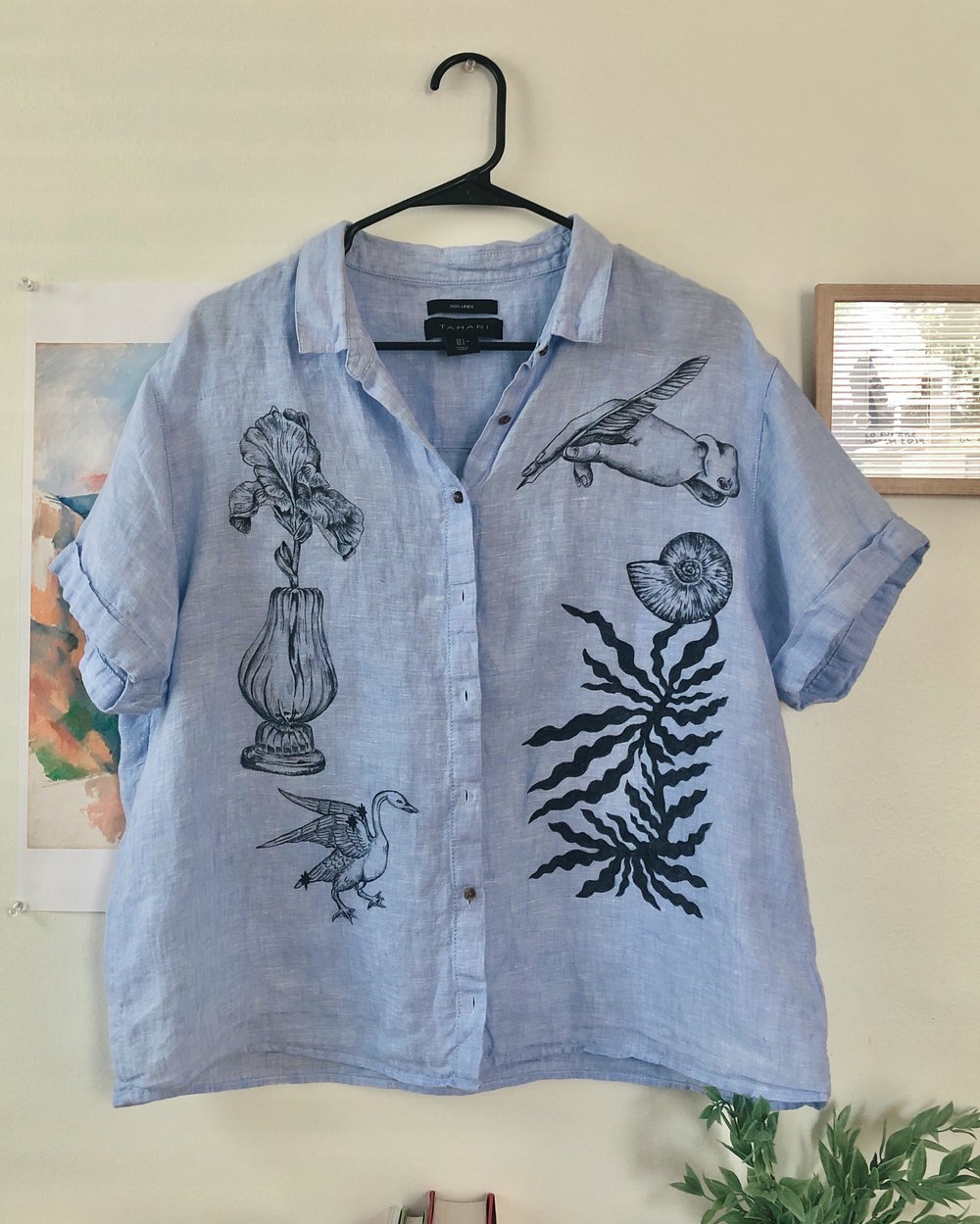 The Emory shirt was hand drawn with fabric pens. All of the art is heat set for durability and to prevent bleeding or chipping. I left some room without art at the bottom so this shirt can be tucked in or tied without hiding any designs!
Shirt purchased secondhand in excellent condition and thoroughly cleaned. The extra button is sewn into an interior tag.
Size: Large (slightly small, but not quite medium)
Brand: Tahari
Constructed from 100% light blue linen
Length: 23 inches
Arm length: 6.5 inches
Arm opening: 13.4 inches
Collar: 18 inches
Shoulder width: 18 inches
Chest: 23 inches across
Hem: 24 inches across
While this shirt is heat set, it is still a best practice to spot clean. When necessary, hand wash with cold water and gentle detergent.
When ironing, set to linen or cotton setting with no steam, and iron inside out. The art SHOULD be fine if steamed, but it may cause some fading.