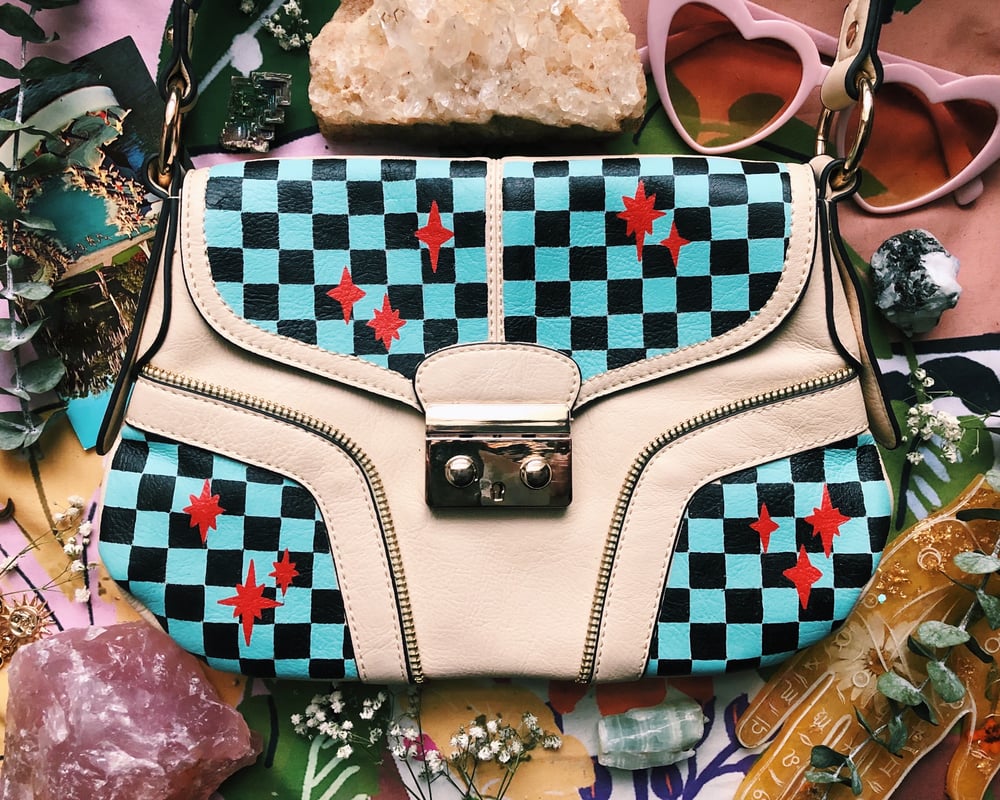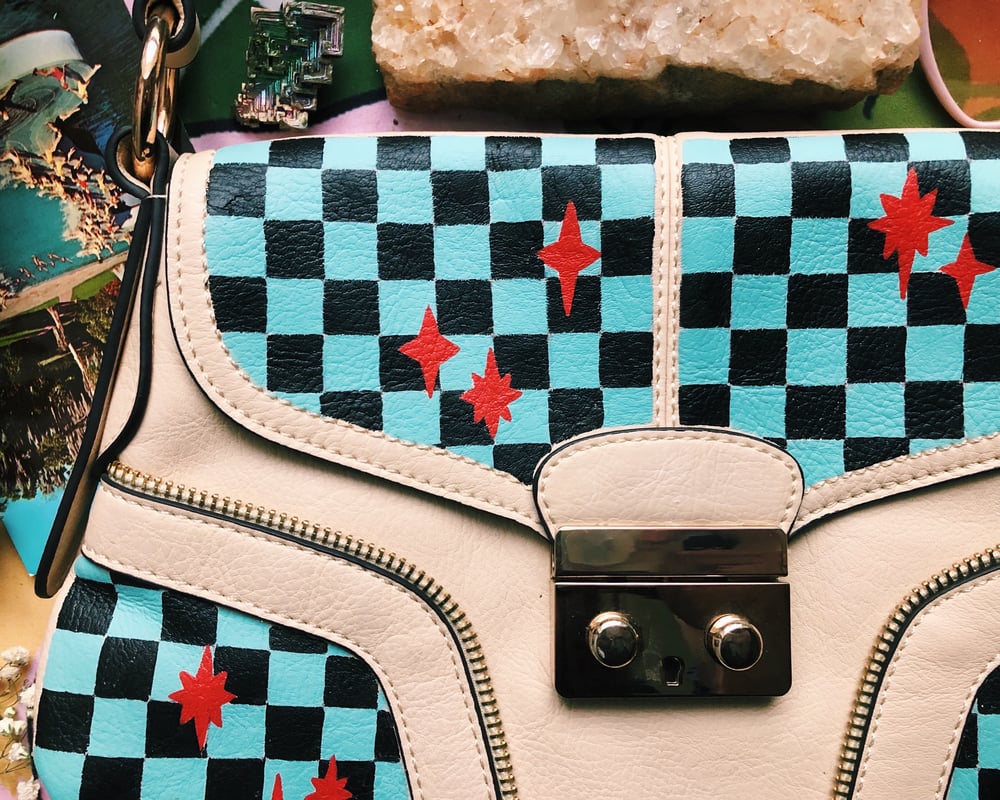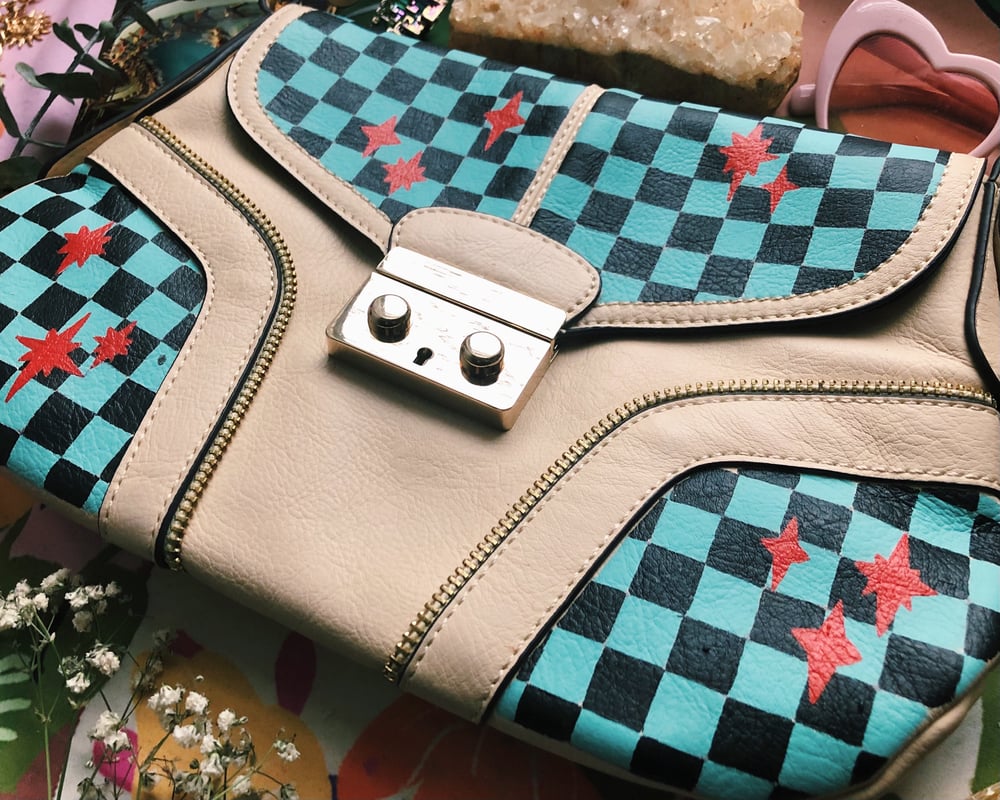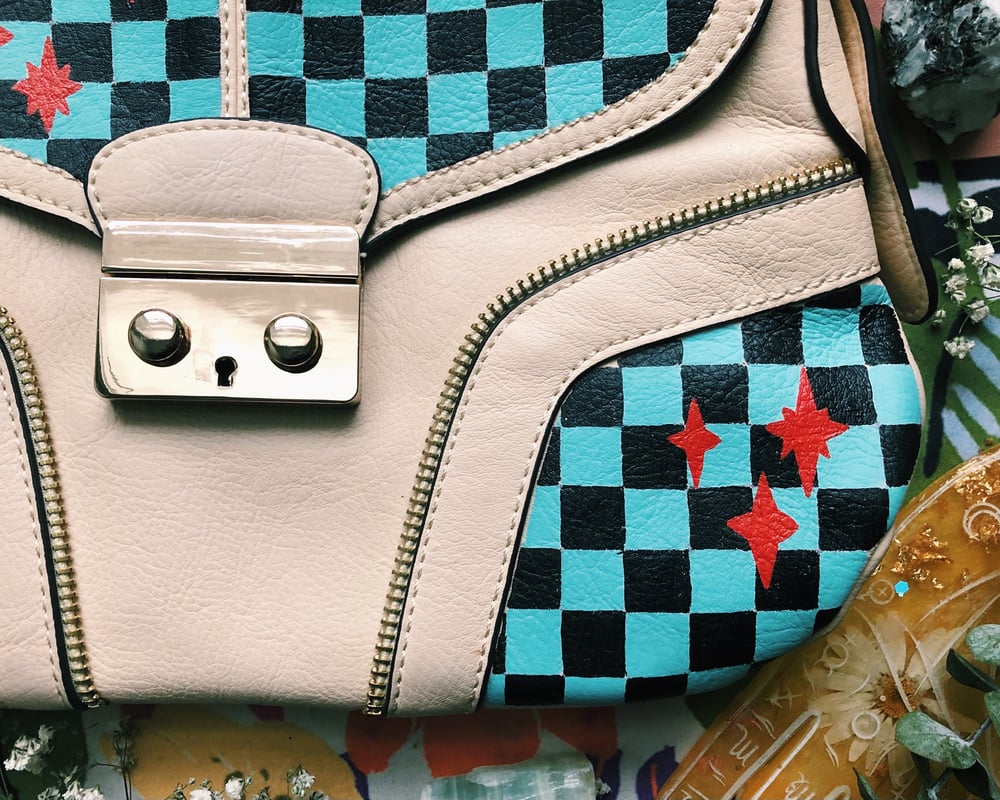 BIRTHDAY SALE: Purse $99 instead of $122 until May 31st
All purses are varnished with professional-grade sealer formulated specifically for painted leather and vegan leather.
The Willa purse is hand-painted on cream white vegan leather.
This is an over-the shoulder style handbag. The top flaps locks closed and the interior is lined. There is one zipper pocket on the back, and several on the inside. The Willa purse is large enough for small tablets and journals.
Dimensions: 10.5 x 8 inches
This purse is one of my many upcycled items. It is NOT new. I choose previously loved items to give them a new life rather than contribute to landfills. Minor flaws and imperfections are to be expected. Refunds will not be available because it is the nature of the item.
OPTIONAL WARRANTY
ALL Functional art items are varnished for durability. However, sometimes accidents happen. ALL purses are automatically eligible for free painting-related repairs the first year after purchase. You just have to cover the cost of shipping to me and back to you.
With the new warranty option, purses are eligible for repairs up to five years after purchasing and I will cover all shipping fees.