Vegan Taxidermy - Butterfly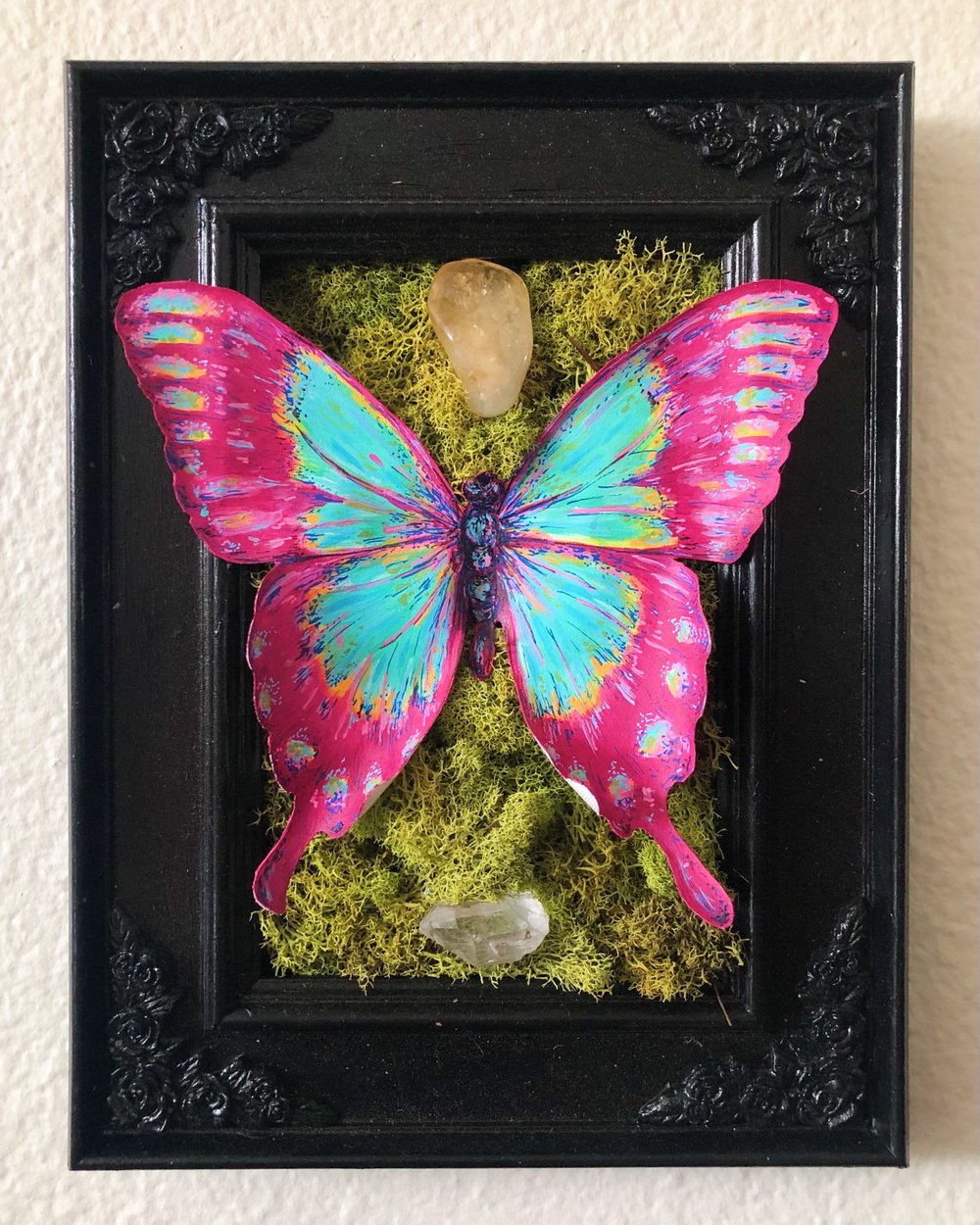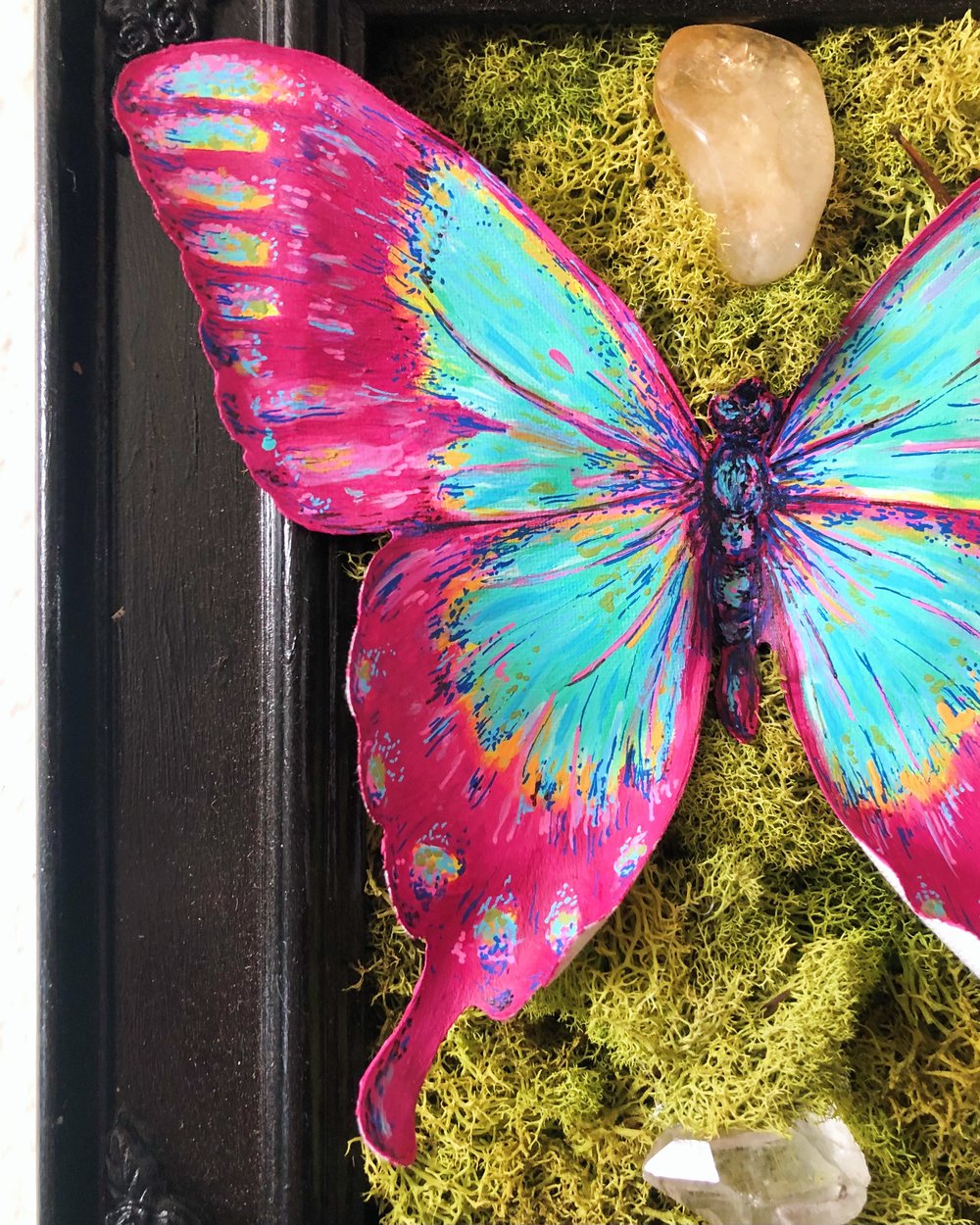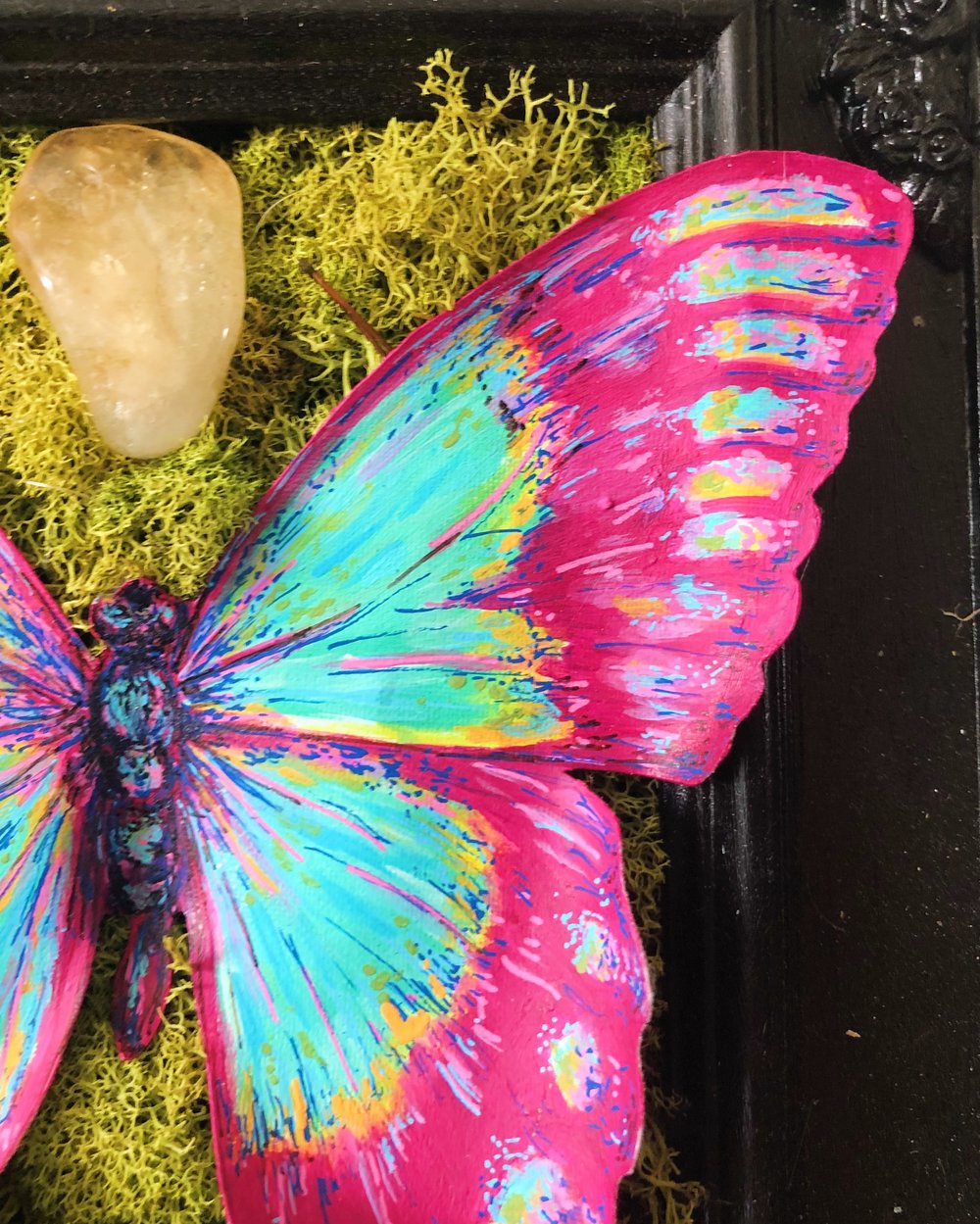 Framed "taxidermy" butterfly. This butterfly was cut from canvas by hand, then attached to the frame. The frame was also hand-painted and filled with real moss, citrine, and crystal quartz.
Dimensions are approximately 8.5 x 6 x 1 inch. There is hanging hardware attached to back.