The Elle Purse
Sold out
$
44.44 -
$
155.55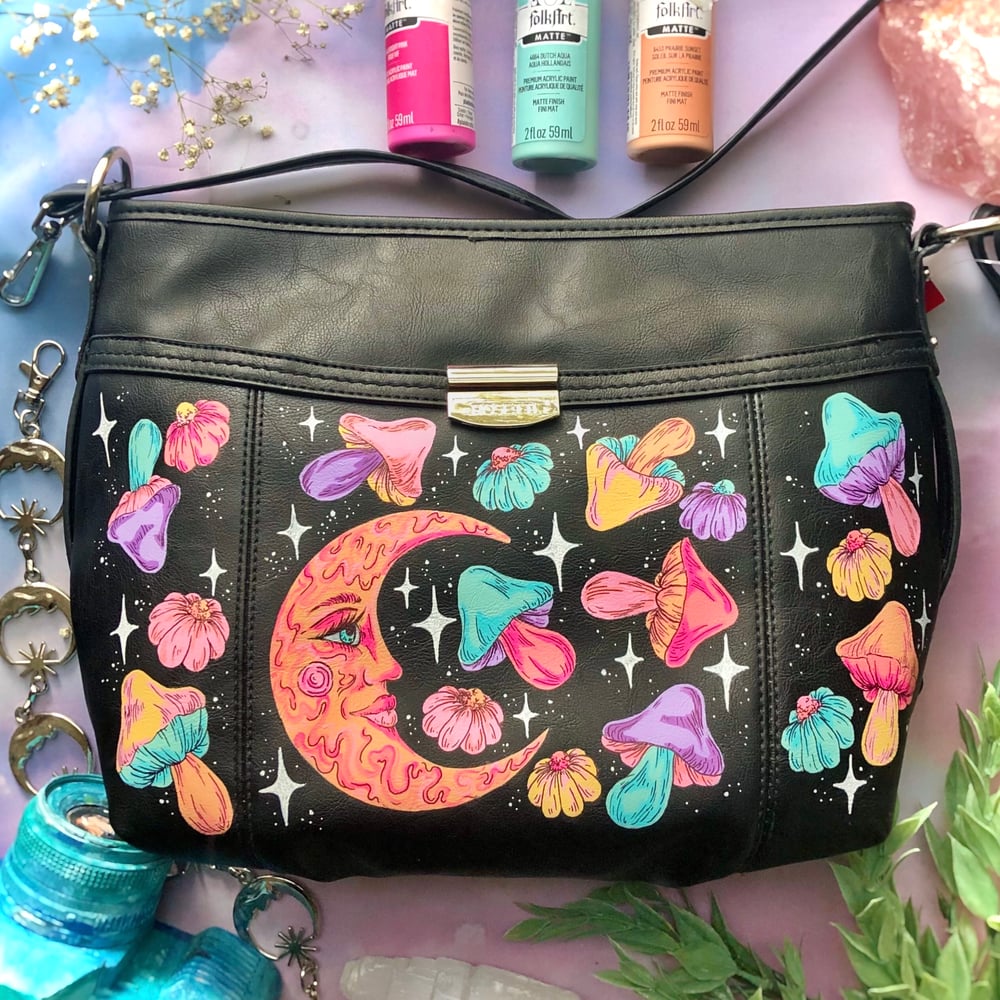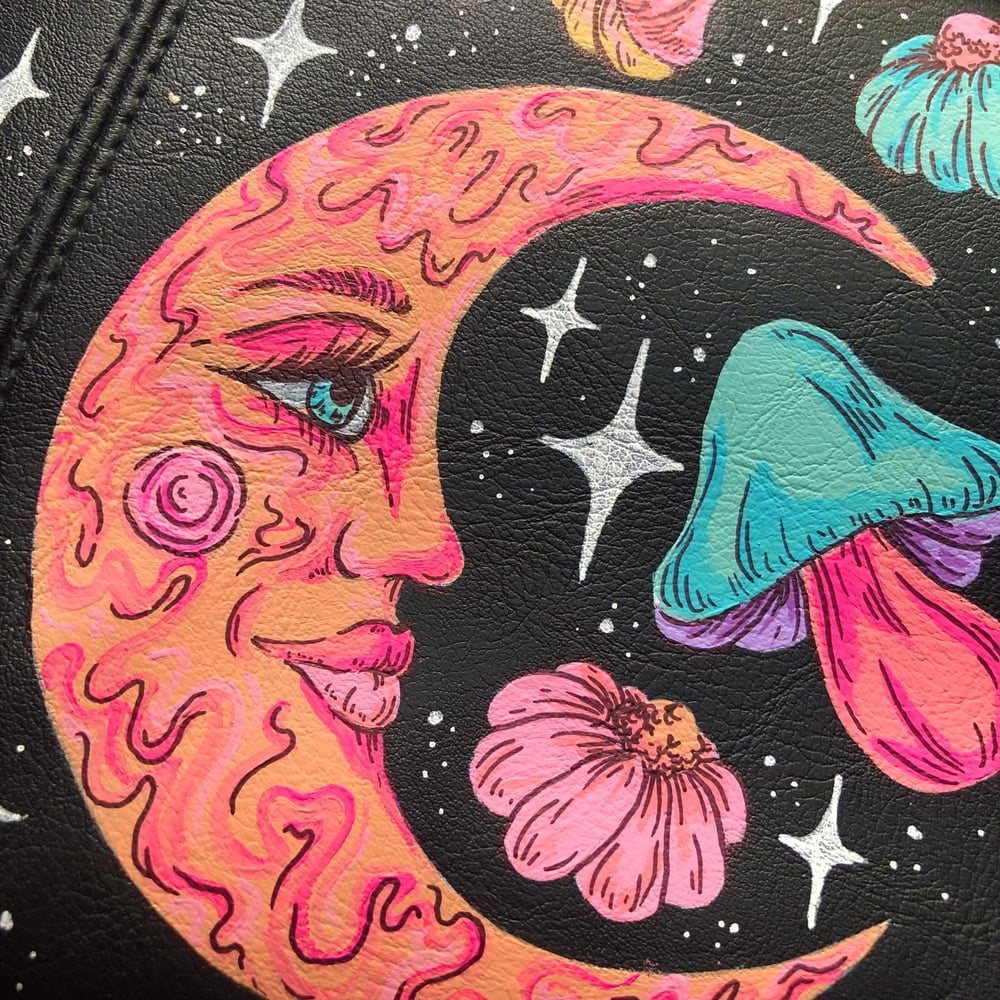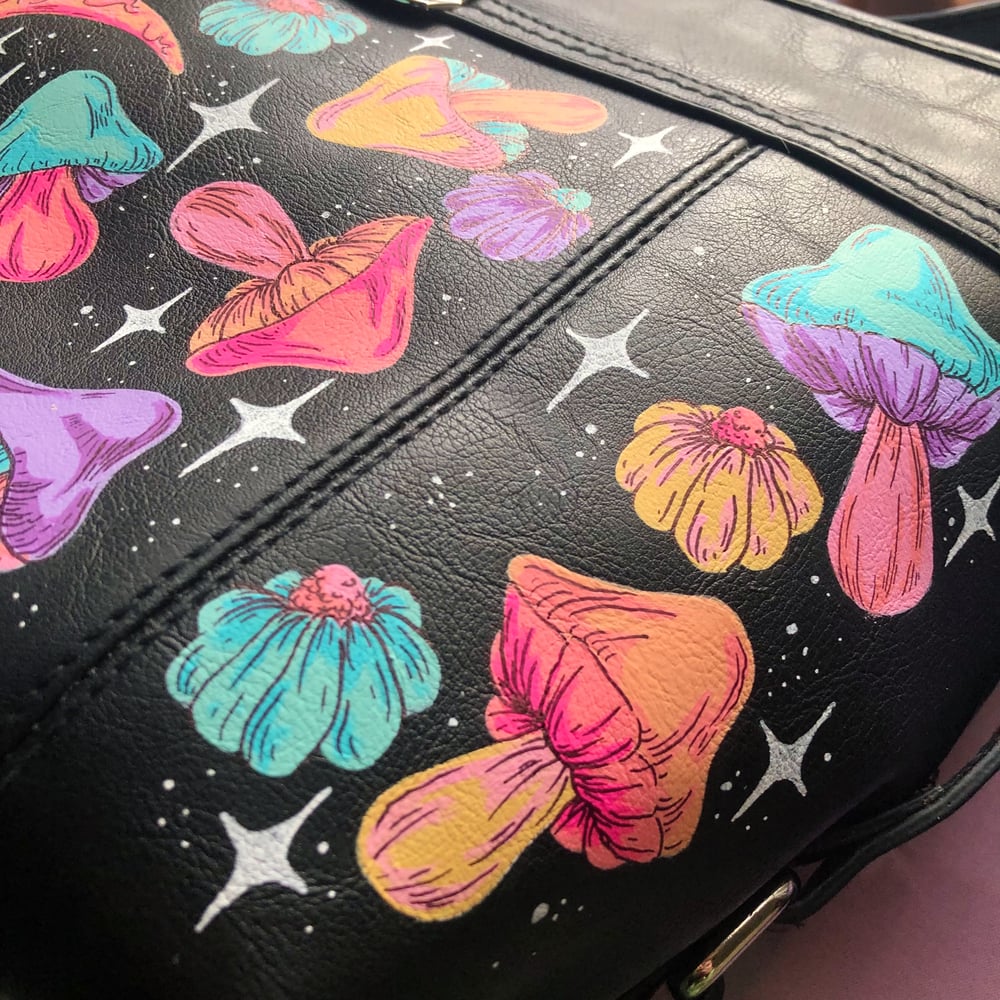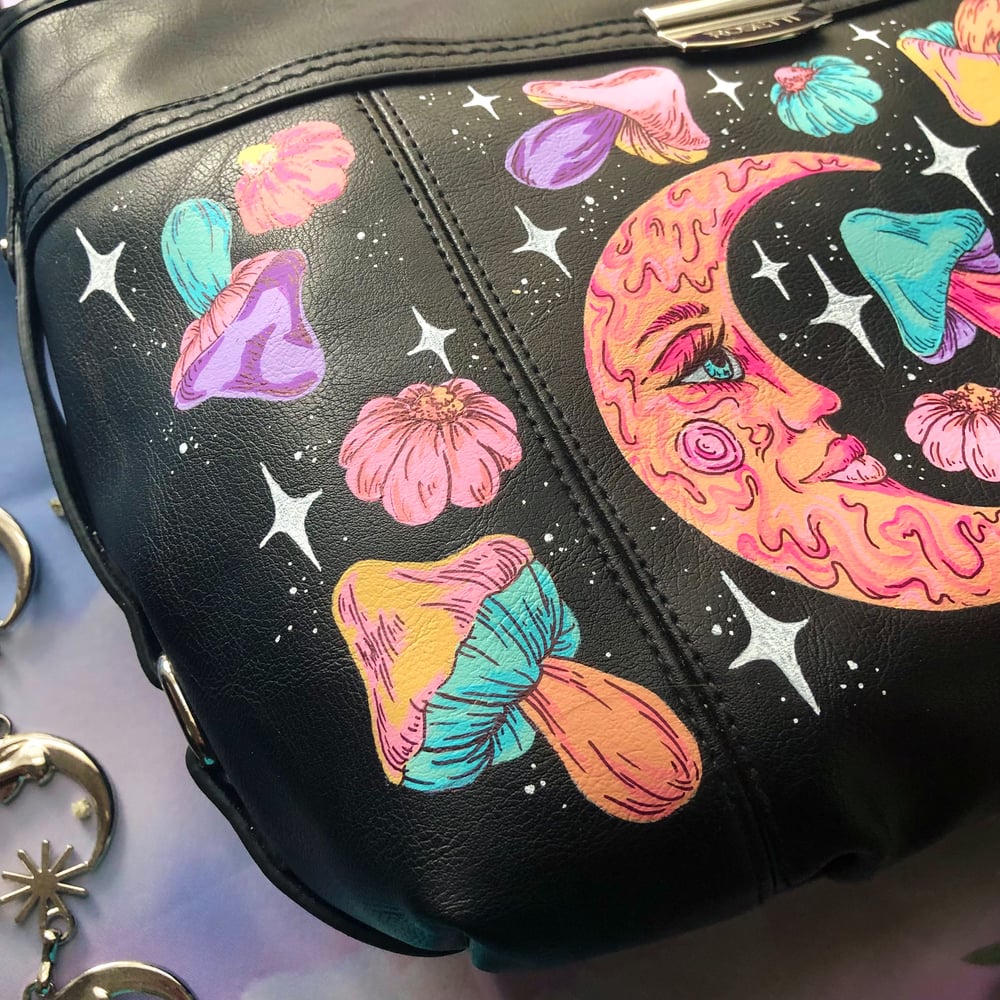 The Elle purse is a brand new, hand-painted purse with original tags. It is made out of black vegan leather. The strap is adjustable strap, meaning it can be worn cross-body or over the shoulder. The design features a moon, mushrooms, flowers, and stars.
The front of the bag has a large pocket. The interior has 2 small compartments that clasp closed, and a large compartment that zips closed. The interior is lined with room for everything you need to carry! It is large enough for all wallets and phones, plus small journals and makeup bags.
Closure Type: Zipper and Clasp
Metal Color: Silver Tone
Pockets: One on front, 3 in middle compartment
Strap: Adjustable from 9 to 20 inches
Measurements: 14 inches (W) x 9 inches (H) x 5 inches (D)
All purses are varnished with professional-grade sealer formulated specifically for painted leather and vegan leather.
OPTIONAL WARRANTY
ALL Functional art items are varnished for durability. However, sometimes accidents happen. ALL purses are automatically eligible for free painting-related repairs the first year after purchase. You just have to cover the cost of shipping to me and back to you.
With the new warranty option, purses are eligible for repairs up to five years after purchasing and I will cover all shipping fees.